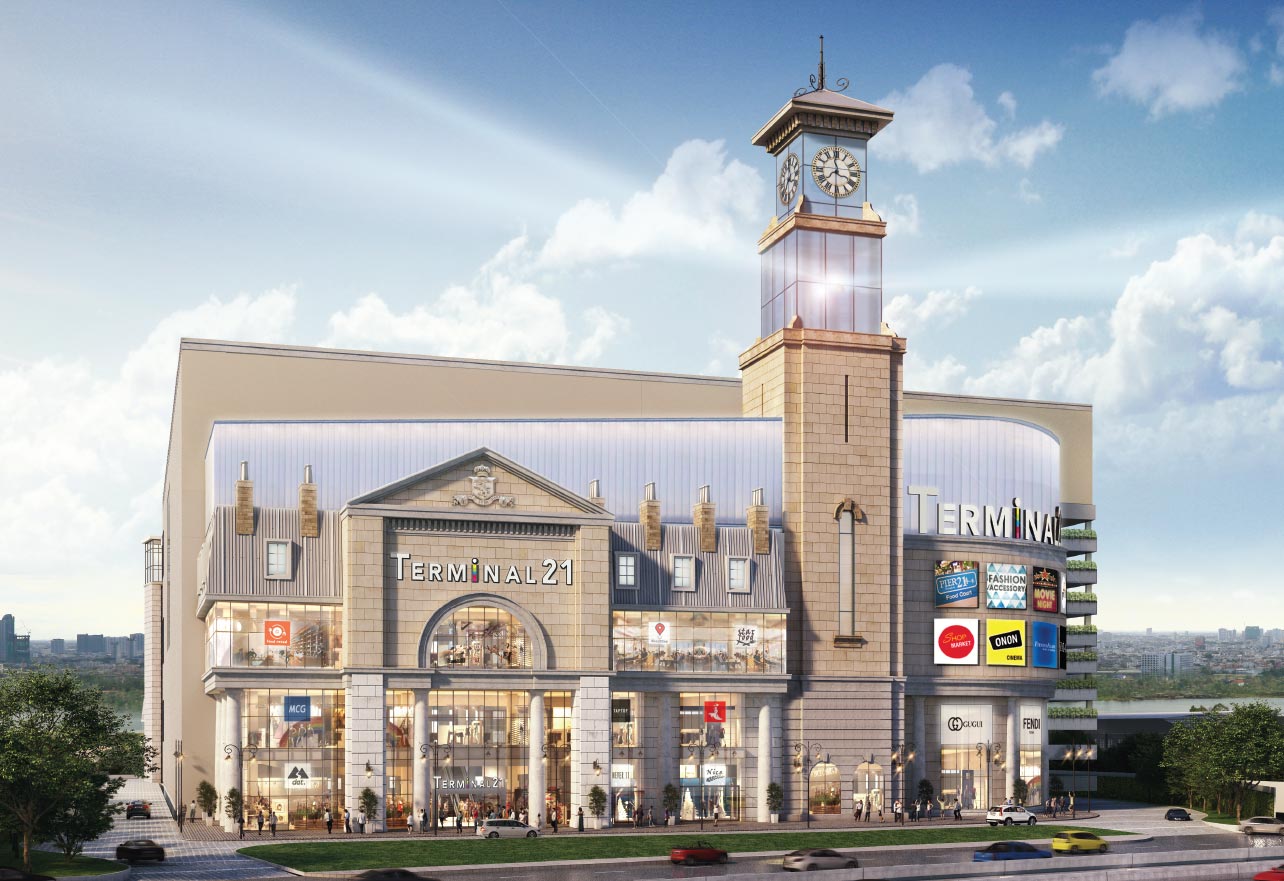 World Leisure Destinations In One.
Here…the whole world is brought together, to provide a variety of happiness to people of different lifestyles, through the designs of each floor inspired by the world's best tourist destinations that both Thais and foreigners love.

Location of Opportunities. New Symbol of Happiness.
Prime Location with convenient transportation connecting to business districts and residential areas in Rama 3 and Thonburi.
Access to targeted customers from surrounding offices, residences and hotels.
Center of residential areas with more than 1 million residents and 50,000 condo units.
Accessible to more than 43 office buildings with over 60,000 people.
Surrounded by 44 hotels with 5,300 rooms available for more than 4,800 tourists per day.
Connect to Grey line monorail in the near Future : Phra Khanong -Rama 3 – Tha Phra area and Thong Lor – Watcharaphon area.
About Us